1. When is the best time to visit Halong Bay?
It is phenomenal for visitors to visit Halong Bay from October to June every year. Going in this season, you can enjoy swimming, participating in fun activities on the bay such as kayaking, windsurfing, skydiving... In this season, Ha Long Bay also has many promotions for travelers. Especially, if you join the cruise ship tours of Halong, you will be greatly discounted. However, in the summer, especially in July and August, there are many storms and tropical depressions, so activities on the bay will be banned. Ideally, you should go in April, May and June are the most suitable.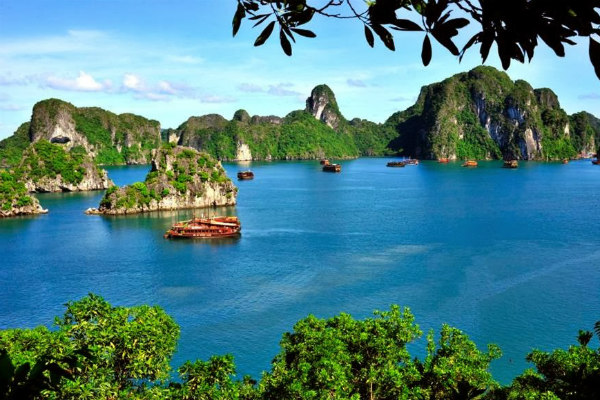 2. How to get Halong bay from hanoi?
Hanoi is approximately 165 kilometers from Halong Bay. Thanks to recent road works, getting to Halong is so much easier than it used to be. The most common departure cities are Hanoi and Hai Phong, both of which have their international airports and a complex highway that connects to Halong Bay. See more details below:
2.1. Book a tour
Perhaps the easiest and cheapest way to travel from Hanoi to Halong Bay is to book a tour with us. All our tours include 2 ways to bus and there is a guide on your car so you don't have to worry about anything.

2.2.Private car
Booking a private car through your travel agent is undeniably the most comfortable way to get to Halong Bay. This way you will feel more comfortable but of course, the price will be a lot more expensive

2.3.Bus Ticket
You can buy bus tickets at travel agents to come to Halong Bay. Tourist bus: 10 USD / Person, Limousine Bus: 15 -20 USD / Person

2.4.Seaplane
In 2017, a new type of tourism in Halong Bay - Vietnam Seaplane Tour - was officially launched by Hai Au Aviation. With this package, travelers will be transferred between Hanoi and Ha Long Bay by Hai Au seaplane (45 minutes for each route).

2.5. Motorbike

If you want to experience it you can rent a motorbike to come to Halong Bay, you can travel along National road 18. Of course, there is a little challenge because the traffic in Vietnam is quite complicated
3. What is the best place to see in Halong?
Sun World Ha Long Park: This can be said to be the largest entertainment complex in Ha Long that has just come into operation. The population consists of 5 main areas: Dragon Park, Cyclone Park, Ba Deo Playground, Sun World Beach, and Food & Shopping. The reference price for adults: 300,000 VND/ 01 ticket, children from 1 meter - 1.3 meters: 200,000 VND/ 01 ticket, children under 1 meter free. (The above price includes the whole package for the cable car, rotation sun, and amusement park on Ba Deo hill)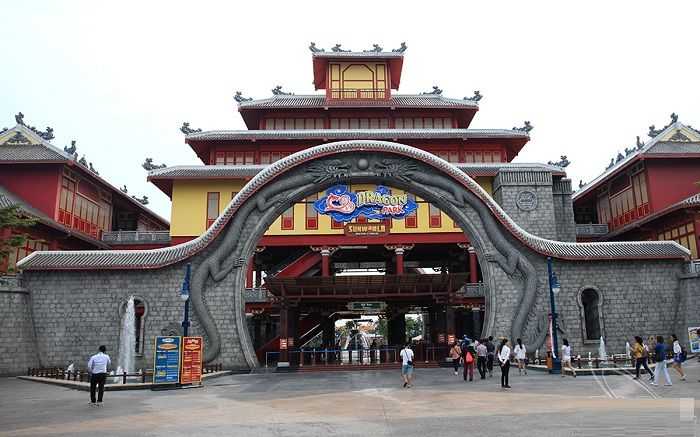 Another place to see: Bai Chay Bridge, you can come here in the evening, take the elevator up on the bridge. When it is dark, you can stand there and look around happily.
Shopping at the Night Market: You can buy souvenirs as gifts for relatives and friends (Note: Prices here price very high because most customers are tourists so the price is higher than usual)
4. Where do you can stay?
4.1. Overnight on the cruise in Halong Bay
Today, the cruise is the most popular method which travelers choose to overnight in Halong Bay. There are two types of cruise in Halong islands like luxury cruise and normal cruise. Depending on your budget for the trip, you can choose one suitable option. Of course, to stay at the luxury cruise with 4-5 stars, you must pay more money around 130 -250USD / Person / Per Night.
Click here to see all our cruises to Halong Bay.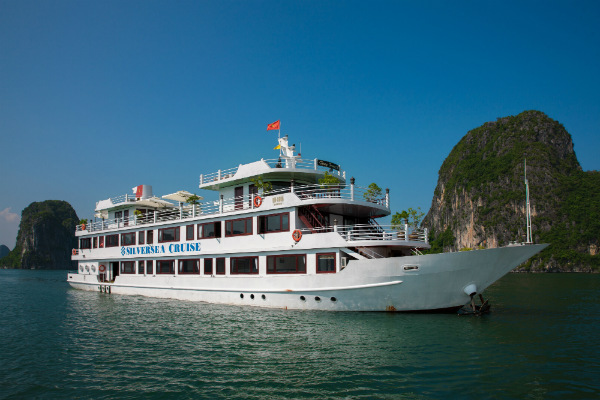 4.2. Overnight at hotels in Halong City
Also, a lot of visitors who come to Halong don't choose to stay on the cruise or want to stay longer in Halong, they decide overnight at the hotel. Many hotels were built to meet accommodation adapt for a large number of travelers. The same to the cruise, hotels have two types like the luxury hotel and the normal hotel.
Tips: you can book hotels on apps like: Booking.com, Agoda.com, Traveloka,…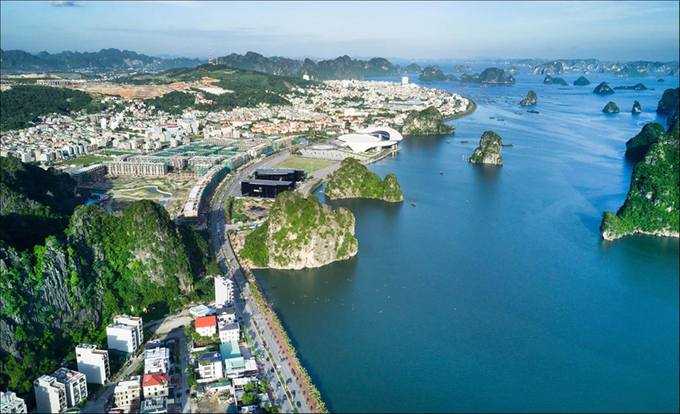 5. How long should I stay in Halong Bay?
This question is really difficult to answer, it depends on the time you have in Vietnam to decide how long to spend on Halong Bay. Normally, people will need to stay in Halong Bay for 2 days to 3 days either on a cruise or a hotel on land. But if you do not have much time, a day trip is not a bad choice
6. How much does it cost to go sightseeing in Halong Bay for a day trip?
Entrance fee: + VND 290,000 / person. The popular sightseeing routes that many visitors choose are Route 1 and Route 2 below.
Route 1(4 hours): Cho Da Stone, Dinh Huong Stone, Ba Hang fishing village, Trong Mai Stone, Thien Cung Cave

Route 2 (5-6 hours): Cho Da Stone, Dinh Huong Stone, Ba Hang fishing village, Trong Mai Stone, Sung Sot Cave, Ti Top Island, Luon Cave
Rent a Ship ( boat )
Private boat to visit Ha Long Bay according to route 4 - 6 - 7- 8 hours, prices may fluctuate by holidays or weekends and summer.
+ Wood ship: weekends (Saturday, Sunday): 650,000 VND/ hour, weekdays 600 000 VND/ hour
+ VIP ship: (iron ship, including fan, air conditioner, karaoke): VND 1,200,000/ hour equivalent to 4,800,000 VND/ship (4 hours), 7.200,000 VND/ship (6 hours), 9,600,000VND/ship (8 hours)
Click here to see our day cruise to Halong Bay.
5. What food should visitors eat?
The most typical feature when traveling to Ha Long must mention seafood dishes, besides you will also enjoy special attractive Ha Long special dishes.
Regarding cuisine, there are many restaurants from high-class to affordable to choose from in Halong Bay. Typical such as Mithrin restaurant (Hung Thang, Bai Chay); Panorama Restaurant (168 Ha Long and Bai Chay); Son Ca Restaurant (98 Ben Tau); Bien Xanh Restaurant (08 Le Thanh Tong); Hai Ninh restaurant (area 3, Vuon Dao); Thien Ly Restaurant (Ly Thuong Kiet, Cua Ong) … If you want to enjoy Ha Long specialties, you can go to Seafood Restaurant (Ha Long Street); Thu Huong Restaurant (Ha Long Street); Niem Nho Restaurant (Tran Hung Dao Street) ...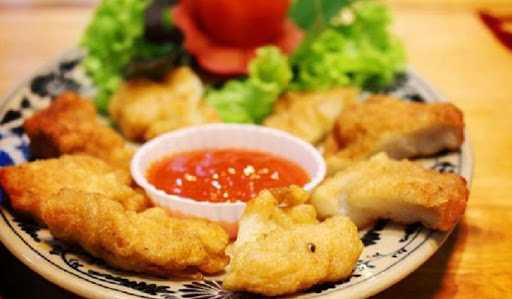 In sum, traveling to Halong Bay is interesting. There are many things to do here. Above are our suggestions for you. Hope it is useful for you and have a nice trip. Thanks for reading.
HAVE A GOOD TRIP!