Nowadays, Vietnam has been an attractive destination for many tourists recently. Along with the hospitality of Vietnamese people, beautiful scenery, and famous dishes, Vietnam also does not have any conflict wars, so you do not need to worry about security when traveling to Vietnam. But besides that, there are still some inadequacies that need to be paid attention to when visiting Vietnam. Although investment in tourism development has been accelerated, from infrastructure to the development of tourism products, there are issues of lifestyle and culture that cannot be changed in a short time.
1. Crossing the road
Traffic in Vietnam is a huge surprise for everyone coming to Vietnam - the country of motorbikes with low awareness of traffic. So crossing the road will take time to get used to. All you need to cross the road is to slowly merge into the car under the road, pay attention, do not hesitate, do not stop, do not text by phone, or view a map when crossing the road. Traffic will automatically adjust and avoid you. Crossing the road is a tough challenge, but it will be easy once you get used to it.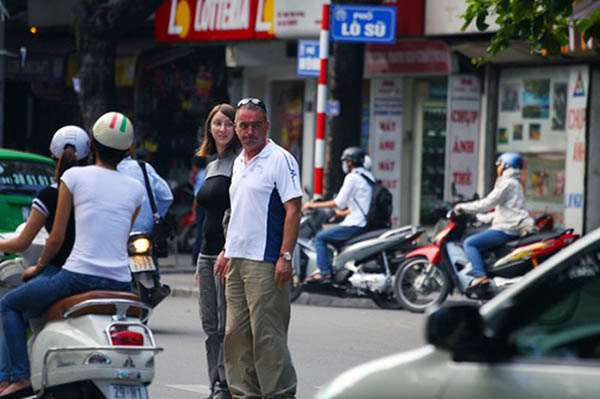 2. Currency
The monetary unit of Vietnam is VND. The value of VND is quite low compared to other currencies in the world, so there will be a lot of 000 attached behind. For example, you want to buy a house for about 100,000 USD = 2,320,000,000 VND (How do you feel? Vietnamese will have to bring a suitcase to buy a home).
The trick is to remember the colors of each currency to avoid confusion. Remember that:
⇒1 USD = 23,200 VND.
⇒1 EUR = 25,500 VND
Currency values ​​of Vietnam:
⇒500,000 VND = 21.5 USD
⇒200,000 VND = 8.6 USD
⇒100,000 VND = 4.3 USD
⇒50,000 VND = 2.1 USD
⇒20,000 VND = 0.86 USD
⇒10,000 VND = 0.43 USD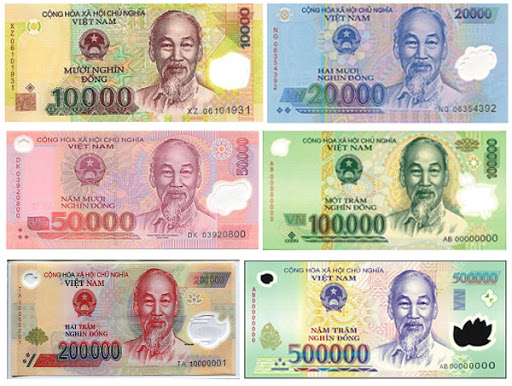 3. Be careful with the fake taxis
At the airport, there are a lot of deceptive taxis. You should book the cars of travel companies to avoid being charged too expensive. You also don't have to pay tolls, so if a driver asks you to pay then refuse. Drivers in Vietnam often do not obey traffic laws. Ask them not to talk on the phone while driving.
Please negotiate the price before deciding to book a car because drivers may drive the wrong way and charge a lot higher than in reality.
Taxi from airport to Hanoi Center charges about 460,000 VND = 20 USD

In the city: 1km = 12,000 VND (0.51 USD)
4. Decline definitely if you have no need
At famous tourist destinations, it is not difficult to see tourists being "stalked" by street vendors to buy items with a price of twice as much as the real value. This made many visitors extremely annoyed because they were bothered and eventually they had to reluctantly pick up their pockets to pay in exchange for a bit of peaceful space during their trip.
So if you do not have any intention or need to purchase, please refuse to not have any unexpected problems.
Advice:
- Always remember to bargain the price before buying anything
- You'd better go to the grocery store such as circle K, Vin mart, ... The prices for everything there are already listed so you don't have to bargain or worry about being "expensive".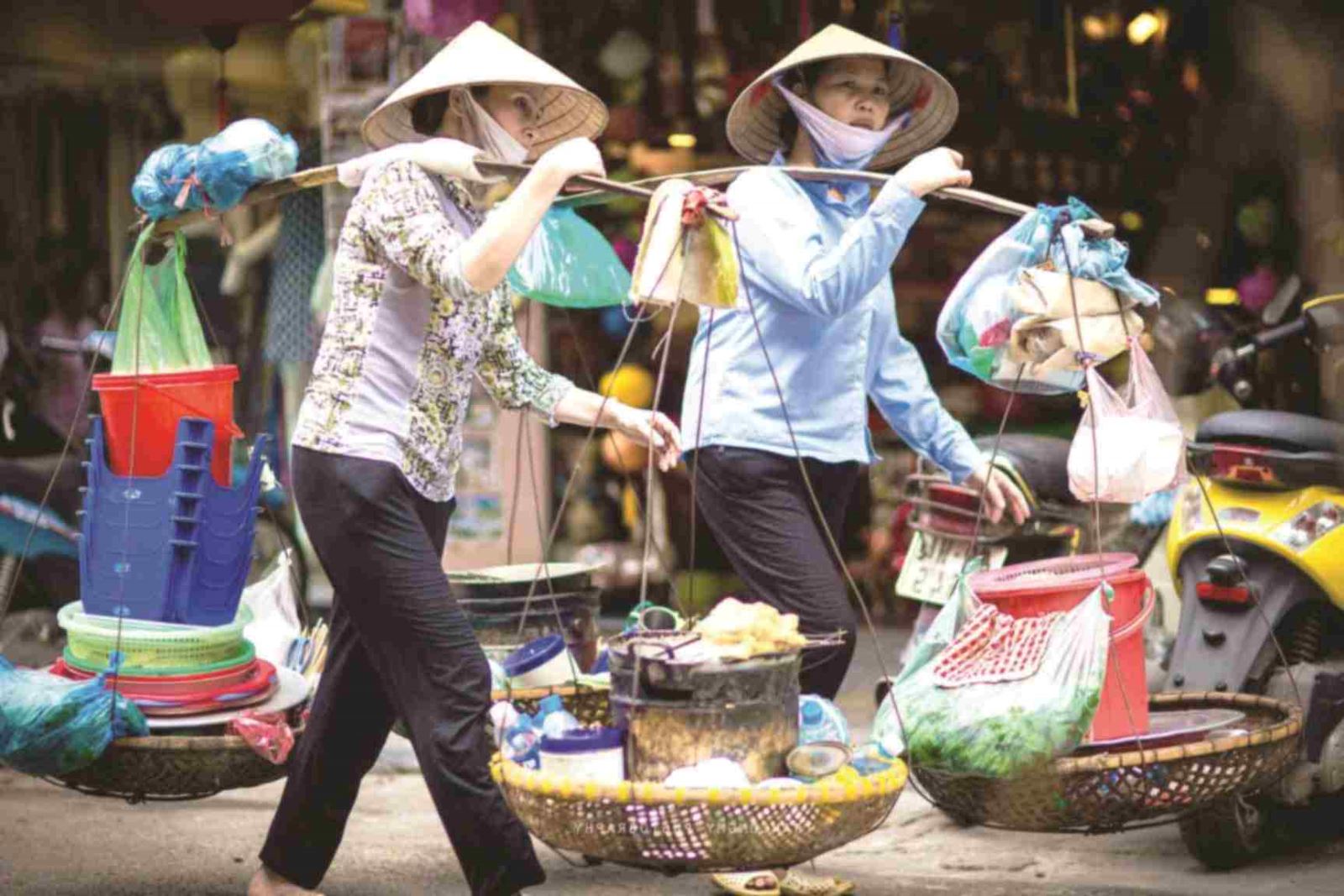 5. Passport valid for at least 6 months:
You need to make sure that your passport is valid for at least 6 months when you arrive in Vietnam. A passenger sitting next to me on a flight to Hanoi was denied entry because his passport was only valid for more than 5 months. Customs officers in Vietnam are very strict in this matter.
6. Cultural behavior
Vietnam is a peaceful country, without any war or conflict. Vietnamese people are also very hospitable and friendly but that does not mean all is good. So you should remember to:
- Avoid conflicting with local people to avoid unexpected issues.
- Do not stay on the street after 23.00 in the isolated areas to ensure safety.
- Comply with regulations of Vietnamese laws and culture.
7. Be careful with dog meat or cat meat:
Vietnam is a country with rich cuisine and is famous for its delicious food, which is one of the top favorites of the world. However, there are also "specialties" that scare tourists, such as dog meat, cat meat. You might eat it if you didn't notice. Although there was a no-dog-eating law in 1997, this dish still appears a lot in Vietnam. People also smuggle cats from China and Laos to Vietnam.
Advice: Remember 2 Vietnamese words:
Dogs meat = "Thịt chó"
Cats meat = "Thịt mèo" or "Tiểu hổ"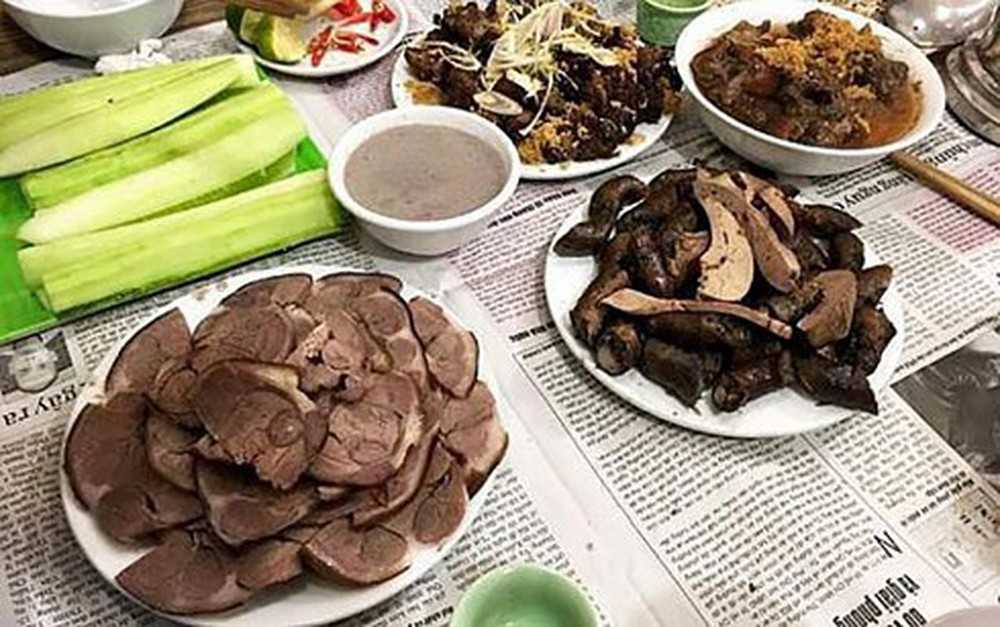 Hopefully, the above notes will help you gain useful knowledge for your vacation to Vietnam. Don't forget to contact us for a great trip as we provide all the tours in Vietnam.
HAVE A GOOD TRIP!