As you know the Middle has many beautiful beaches which are full of sunshine, or the North with many beautiful and beautiful highlands such as Bac Ha, Ha Giang, Moc Chau, Sapa, etc. The Mekong delta always associated with Cuu Long river that is gentle and poetic, fostering a vast delta with immense trees and fruit trees. Tourists can consider some useful tips to have the best trip in Mekong Delta.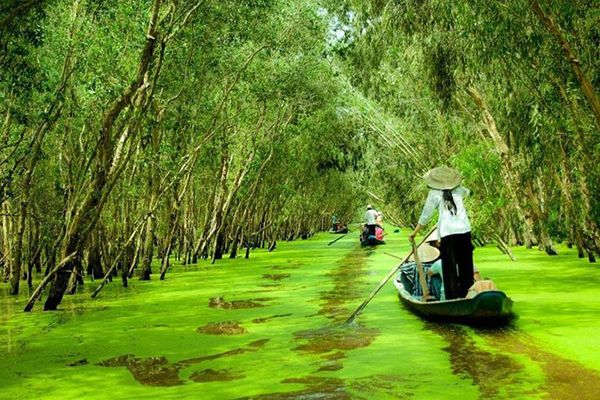 What things should tourists prepare for traveling in the Mekong Delta?
- First, you need to bring is mosquito repellent, insect. In a region where mosquitoes hover like airplanes, especially in remote provinces like Dong Thap, Ca Mau Soc Trang, etc. At night, if you do not apply mosquito repellent, it is like that you are a good prey. In addition, Mekong Delta area also has many insects such as bugs, bugs, bees, ants ... if not smart, you will be attacked, so it is best to bring a bottle of good insecticide that does not pollute the environment.
- The second is the blanket, screen, sack which are used in necessary situations. If you are too tired, you can use them to sleep. Mosquito nets are to keep you from being bitten. In Mekong Delta area, there is a net for sleeping is important.
- Third, tourists should prepare a bright torch, save to use at night. Coming to Mekong Delta, the experience of going out to check frogs, and fish at night is very interesting. Also, in Mekong Delta the road is not very good, and few street lights, so using a flashlight seems to be a not a bad idea.
- Fourth, bring positioning devices such as GPRS, compass: you know how to find the way if you go astray.
- Fifth, personal items: cream, toothbrush, gloves, masks, clothes... to ensure you have a comfortable trip.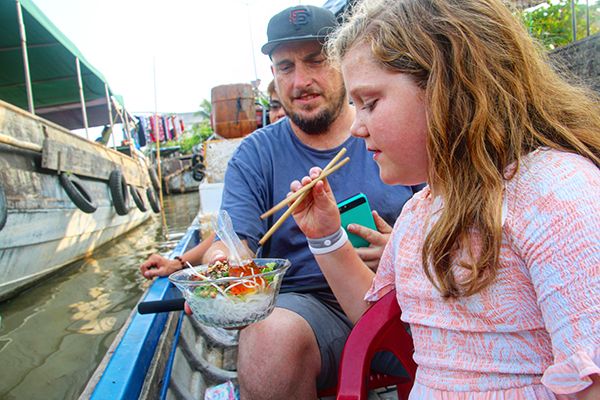 What activities should visitors try in Mekong Delta?
In Mekong Delta, you must first think of the river experience.
Firstly, you can go to floating markets, secondly you can visit orchards by canoe.
The next interesting thing is bathing in the river, looking at river fish. This activity is very interesting in the flooding season. You absolutely can experience it.
Visit the forest, the bird garden. This activity is also a feature of ecotourism in the Mekong Delta. There are many tourist areas such as Tra Su cajuput forest, Bang Bang Stork Garden.
Visit the temple ruins: In the West area, there are many temple relics, depending on the destination that you schedule to visit yourself.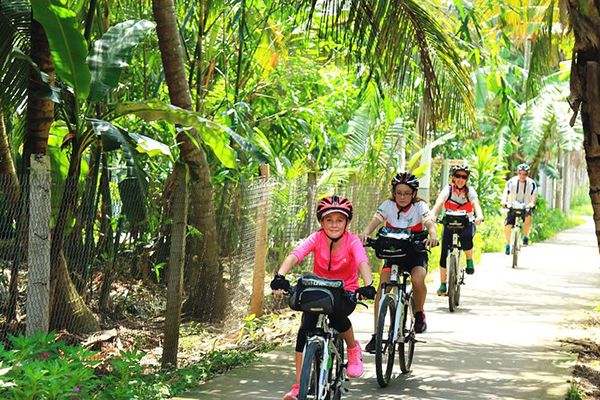 Where do visitors can stay in Mekong Delta?
Sleeping in local inhabitants' houses today are very popular with young people. But I am sure with you one thing, asking for sleeping over is not easy because people now are very afraid of strangers, do not know if it is a robbery or not so they will not contain a stranger. Thus, if you want to sleep, find an acquaintance's house or try to find a hotel, homestay…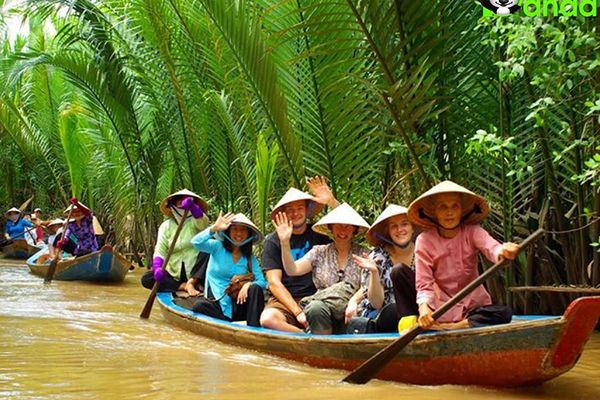 Mekong Delta is really worth coming for not only Vietnamese but also foreigner who love adventure. Hope this article can help you enjoy the trip in Mekong delta perfectly.