Trang An is the most beautiful tourist area in Ninh Binh. The beauty here is created by nature in a natural way, including mountains, winding around the streams, creating a mysterious and magical beauty.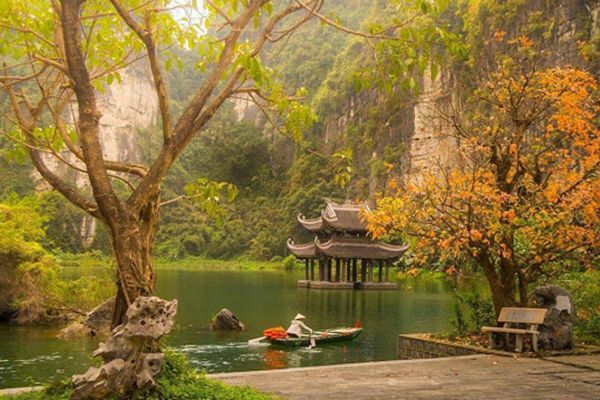 Trang An population in Ninh Binh is not only the most important and prominent landscape in the North of Vietnam, but also recognized by UNESCO as a world heritage site. Every year, this place attracts millions of visitors to enjoy, it is worth mentioning that the number of foreign tourists is very large. Trang An can be seen as the brightest pearl in a series of landscapes of Ninh Binh.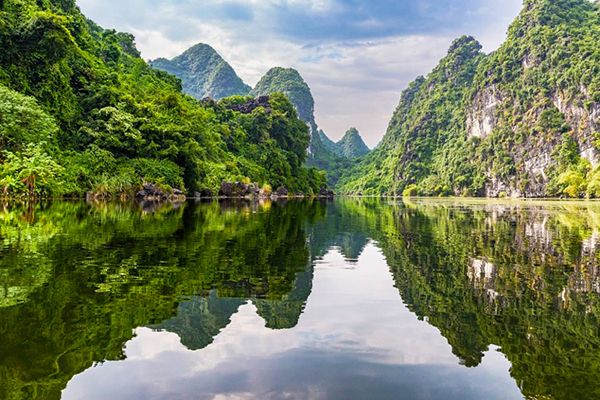 How to get to Trang An, Ninh Binh?
With the current pace of development, traveling is also very easy, you can come to Trang An by many different means. Whether near or far, you can go by road, by plane, or by train ... The ticket fare belongs to the departure.
When should tourists visit Mua cave?
The most suitable time to visit Trang An is from January to March in the lunar so it is very suitable for outdoor sightseeing tours to Trang An.
For those who prefer to watch the golden rice fields, the time of July to September is suitable. In November and December, the weather is bad and rainy so you should avoid Trang An tourism at this time.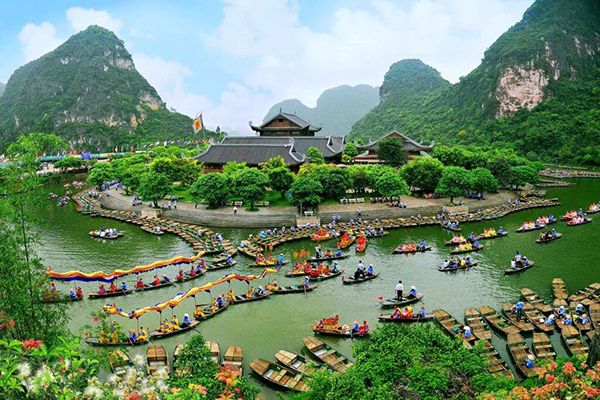 What food should visitors try?
Traveling to Trang An, you should not miss the famous delicacies here. You can enjoy the crunchy taste of each fat piece of burnt yellow rice fat everyday. Or the fleshy smell of roasted sticky rice, or the specific aroma of guava leaves surrounding Ninh Binh sour spring roll.
In addition, you can enjoy many specialties in Ninh Binh such as Hoa Lu rare goat, boiled mountain snail, roasted crab with guise leaves, eggplant, To Nhu vermicelli noodles, Nho Quan ant egg sticky rice, Gia Vien shrimp sauce, Nho Quan wine, floating cake, braised fish ...
Trang An is worth being visited in Ninh Binh?
Trang An is an eco-tourism area located in Trang An World Heritage Site in Ninh Binh Province. This place has been ranked by the Vietnamese government as a special important national monument and has been recognized by UNESCO as a dual world heritage site since 2014. Trang An with a system of limestone mountain ranges with the geological age of about 250 million years, over a long period of weathering by the change of earth, climate, advancing sea, regressive sea has carried hundreds of valleys and caves. In this landscape, there are also many wetland ecosystems, limestone forests and relics associated with the history of the ancient capital of Hoa Lu.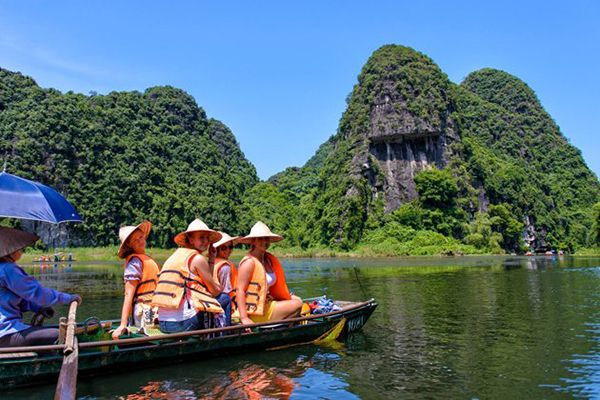 Trang An - Tam Coc inter-area of Hoa Lu ancient capital is currently planned to be integrated into Trang An scenic complex, which is the first mixed world heritage site in Vietnam with outstanding values of the natural landscape. However, cultural history and geological tectonics are also the places invested to become an international tourism area.
Trang An is a region of miracle combination between water and clouds. The bottom of the blue water reflects identical cliffs. There are 31 lakes and swamps connected by 48 caves that have been discovered, including 2 km long cross-water caves such as Dia Linh cave, Sinh Duoc cave, May cave, etc. Each cave has a unique appearance. As the name suggests, the cave has many changeable stalactites, water flowing out from the cave ceiling makes the air in the cave cool. Toi cave has a wide and narrow cave suddenly changing. Sang Cave is sparkling with strange iridescent stalactites.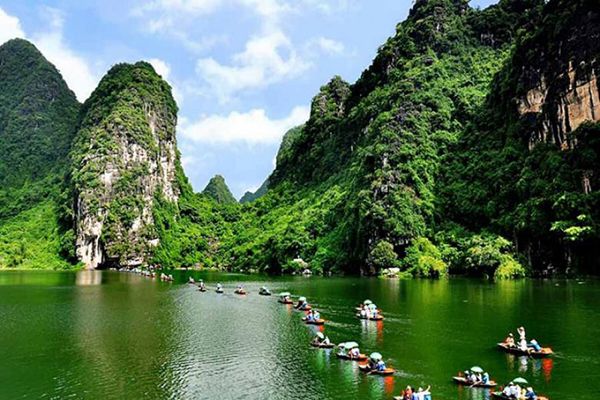 All things considered, Trang An is worth being visited. Tourists may have good experience here. Hope this article be useful for you.
ENJOY YOUR TRIP!