Vietnamese Noodle Soup ( Phở ) is a traditional dish of Vietnam, can also be considered as one of the typical dishes for Vietnamese cuisine. The most famous is the North Pho. Hanoi is the birthplace of Pho North. Pho seems to be one of the typical features of Thang Long - Hanoi culinary culture.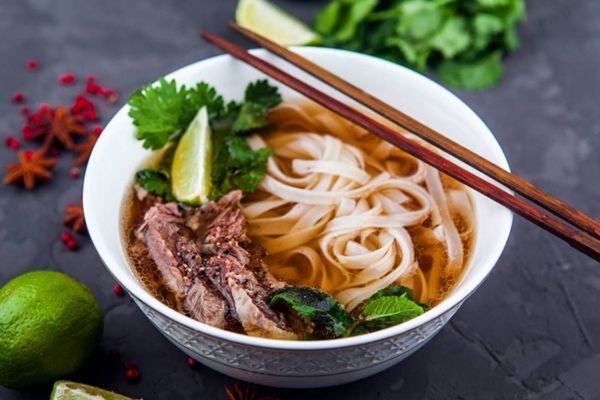 In the past, Vietnamese people (especially the North and Hanoians) ate very little beef. They tended to eat buffalo's meat with noodles. In the early twentieth century, there were only a few beef shops in Hanoi, but they were not good enough. Especially the cow bone that no one bought. However, due to the expensive price of buffalo, many chefs immediately bought stale beef instead of buffalo meat. Get the beef bones to make a water disturbance. But to their surprise, the beef was delicious and the bone was very sweet. So, a cow noodle soup was born. After that, people replaced the vermicelli with slices of rice paper rolls, feeling even more delicious. Since then, this dish of beef has been constantly improved. Gradually, they put the name "Pho Bo" for that dish.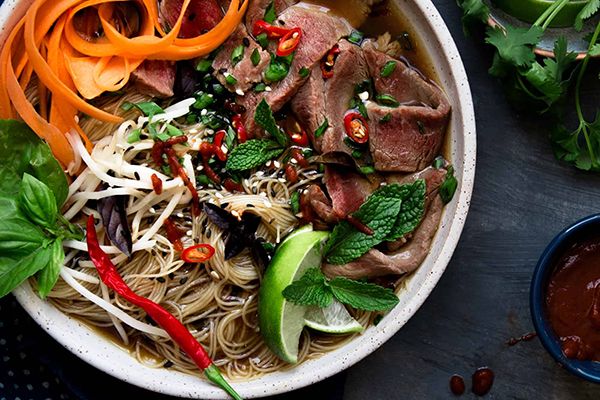 When did Hanoi have Pho? In 1930, Pho began to be developed in Hanoi. But this is the original pho. In the years 1937-1938, Pho was everywhere. But until 1939 - 1942 was the golden age of Pho in Hanoi. Indeed, pho has come to all walks of life. It has reached the best, it can't be any better. It is present throughout spring, summer, autumn, and winter. People hunt and pick up the pho, car pho, the brand of Ly Quoc Su banyan tree, the burden of Thuong Mat house, the burden of Hom market, the burden of Cong Vong, Ham Long, Cho Troi...
The main ingredients of pho are noodles and broth with beef or thinly sliced chicken. Also accompanied by spices such as soy sauce, pepper, lemon, fish sauce, and chili. Pho's broth is made from bone broth and does not use MSG to make a sweet taste. The delicious taste of the broth is mainly determined by spices. Beef is always carefully selected and the spices are also carefully seasoned to suit the most discerning diners.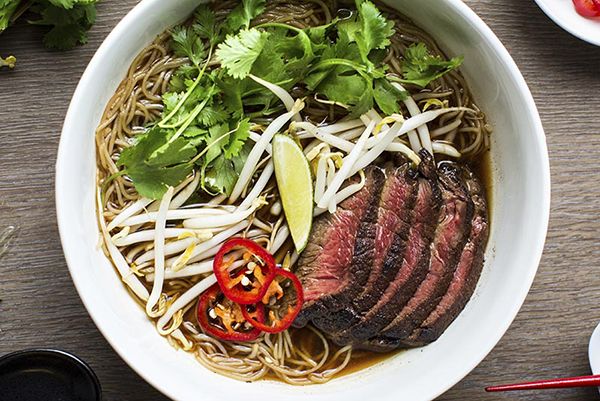 The ingredients for making pho seem simple and can be found in popular markets throughout Vietnam, but to make a unique flavor, passionate, lingering in the hearts of Vietnamese cuisine, it is not at all easy. Pho is a dish requiring elaborate processing, many stages, time-consuming. The chef not only needs to master each phase of making Pho but also has to add a little bit of passion and national pride to make the dish with Vietnamese soul and personality.
Nowadays, it is very easy to find a Pho restaurant in Hanoi, but the traditional pho restaurant retains the essence of old Pho not everyone knows. First, it is impossible not to mention Pho Thin Lo Duc.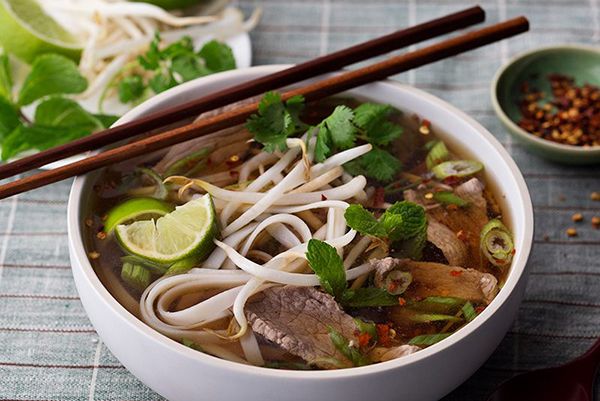 The small noodle shop located at 13 Lo Duc has been in existence for 39 years. Despite many changes, hundreds of pho restaurants sprouted up with many different types of pho, "Pho Thin Lo Duc" still maintains only "re-rolling" beef Pho that fascinates diners. Waking up early in the weekend, breathing in the fresh, cool atmosphere of Hanoi, enjoying a bowl of hot "Pho Thin", with a sweet broth from bone and it will be a perfect morning.
Another famous Pho restaurant in Hanoi is Bat Dan pho. Located at 49 Bat Dan, the half-century-old Pho restaurant is not only famous for the capital's residents but this long-standing Pho restaurant is also known as a stopping place for enjoying representative dishes for Vietnamese soil cuisine. Pho Bat Dan retains the typical flavor of old Pho. Pho is soft but not crushed, the sweet broth is not mixed with main wheat impurities, soft beef, full spice standard heirloom recipe.
Coming to Hanoi, it is necessary to eat Pho once, hope this article can help you know more about the traditional food of Vietnam.
ENJOY YOUR MEAL!