Spring rolls have been a staple of the Hanoi dining table. During years of war, although Vietnamese was a lack in food, they have never been lacking spring rolls. People can make fried spring rolls for dozens of people with just 200 grams of padded meat, including vermicelli, carrot, wood ear, egg. Even if there is absolutely no pork, you can still make vegetarian spring rolls according to the temple's recipe. At this time, the pork has been replaced with carefully sliced dried mushrooms. Of course, vegetarian rolls are only used by those who maintain the moral precepts.
Once fried spring rolls, even without pork, they still have to be fried with lard. Hanoian only uses cooking oil for a single fried dish called tofu. In recent years, even though cooking oil manufacturers have been scrambling to talk about the harmful effects of eating lard, the street people still do not use it to fry fish and meat. In the end, following the ancient tradition is still right. There have been studies on the harmful effects of cooking oil, sometimes more than lard. And the food must first be delicious. Some delicacies from ancient times are well known to be toxic but difficult to remove. Raw meat rolls are such dishes.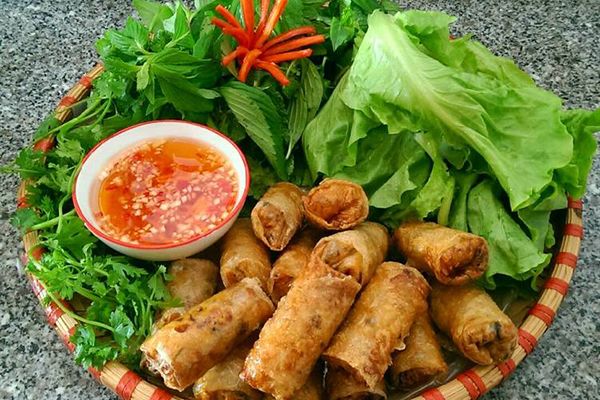 Hanoi fried spring rolls have a common recipe including pork, vermicelli, wood ear, mushroom, bean, egg, garlic. Depending on the seasons, the bean season can be replaced with bean sprouts, kohlrabi. The remaining accessories are indispensable. Processing methods also never change. Pork shoulder pads have a bit of fat to chop well hand. Short cut vermicelli, sliced wood ear, and mushroom. Use some eggs to mix with other ingredients. If you use too many watery eggs, however, too little is dried up. The conditional homes will buy additional boiled crab to remove meats. Delicious fish sauce marinated into the kernel, though very little, without it, it will be less fragrant.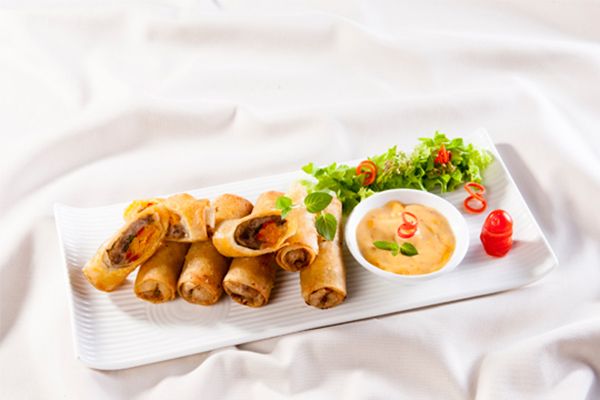 A fitting spring roll is the first culinary lesson of Hanoi girls, they are often strictly instructed by their mothers or mothers. The rice paper glides quickly over the water to soften it so that it does not tear. "Nem" roll too small is easy to understand is mean stingy. "Nem" was rolled so big making the guests feel shy when eating. The last step is to fry spring rolls also strictly followed."Nem" must be fried with a frying pan with oil cooked. When spring rolls are cooked, put it out to drain off the fat.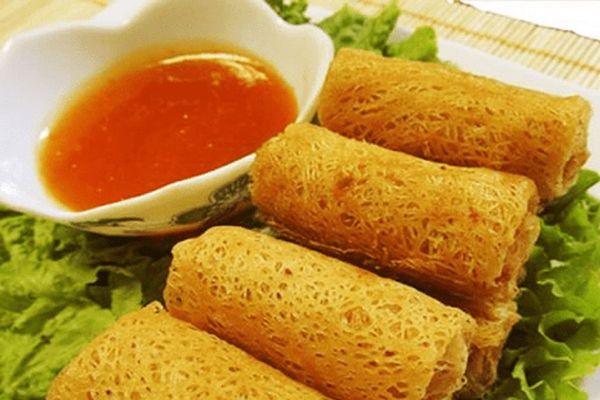 Phase mixing sauce is no less sophisticated. Papaya or kohlrabi thinly sliced kohlrabi, carrot trimmed with flowers mixed in. The delicious fish sauce added a little spoon of sugar, vinegar, garlic, chili mixed with filtered water to balance enough. Hot foam spring rolls will absorb strongly so, the sauce needs to be delicious. The chefs always taste the sauce, that's why. Of course, the palate of everyone's tastes is very different. Therefore, customers who come to eat spring rolls in the restaurant often have to prepare more to their liking. If coming to your house to eat spring rolls, then try to eat according to your taste.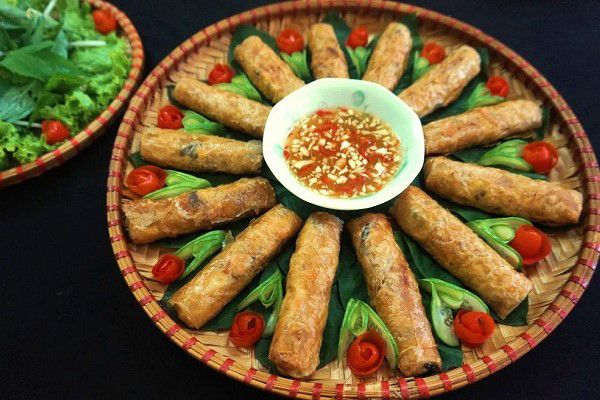 To eat delicious spring rolls, you can come to these stores. It is appreciated highly by many guests.
Firstly, "Bún Chả Sạch & Nem Rán" – " Clean Bun Cha & Spring Rolls" at 16 Hoi Vu, Hoan Kiem, Hanoi. The spring rolls here are excellent, especially the crunchy, lumpy piece of fat. The dipping sauce is normal but overall is delicious.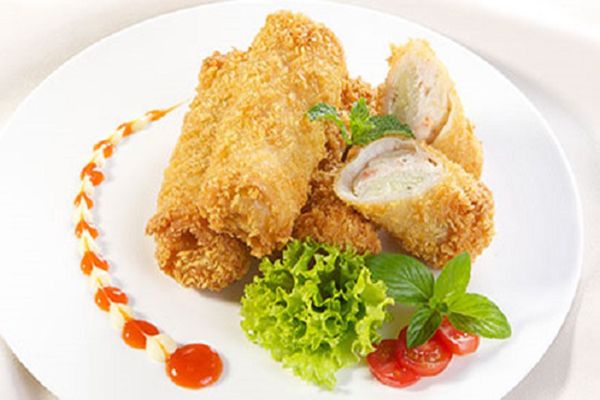 Secondly, Hanoi fried spring rolls at Hanoi Restaurant 5 Cua O. Originating from the traditional fried spring rolls, Hanoi 5 Cua O Restaurant has been modified to produce crab spring rolls. Still the crispy square yellow rolls as before, but replaced by crab meat was drunk with mushrooms, wood ear.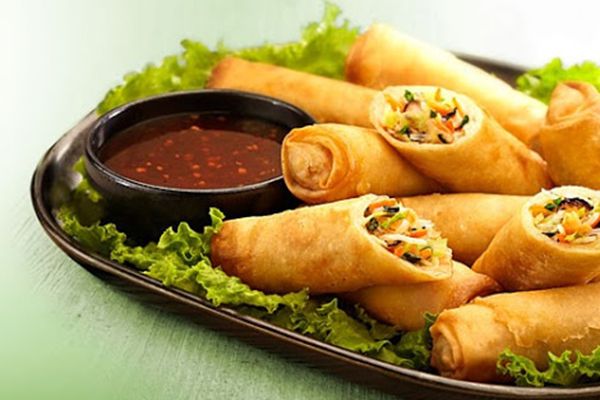 Thirdly, Hanoi fried spring rolls - Nem Oc No. 3 Phu Dong Thien Vuong. The food is pretty tasty and extremely crowded but here the price is always affordable. On average about 25-110,000 VND, customers were able to enjoy a full meal with family and friends. Fast and close service at the restaurant is a way to help the restaurant score points in the eyes of customers coming here.
Hope this article is useful for you. Thanks for reading and enjoy your trip.
ENJOY YOUR MEAL!